Rights Respecting
"The true character of society is revealed in how it treats its children"

– Nelson Mandela
Perry Hall Primary School is a school where children's rights are at the heart of our ethos and culture, to improve well-being and to develop every child's talents and abilities to their full potential.
We have attained our Silver Award (Rights Aware) and are continuing on our journey towards gaining a Gold Award. The school vision and values link to the UNCRC (United Nations Convention on the Rights of the Child) which underpin the ethos of our school life, including British Values, SMSC, our Gold Healthy School Accreditation, and PSHCEE. Our children learn about their rights through assemblies and through the wider curriculum.
UNICEF is the world's leading organisation working for children and young people and their rights. In 1989, governments across the world agreed that all children have the same rights by adopting the UN Convention on the Rights of the Child (UNCRC). These rights are based on what a child needs to survive, grow, participate and fulfil their potential.
At Perry Hall Primary School we ensure that:
Children learn about rights
Children can exercise their rights
A culture of respect across the school is forged
There is shared sense of community and belonging
A culture is fostered where children's voices are heard and valued
Children take their right to an education seriously
Children believe they can change the world for the better through global citizenship
Children develop self-esteem and value themselves
A school environment is created where children feel safe and cared for
Adults and the wider school community also benefit from a rights respecting culture
As a holder of the Silver Award, Perry Hall Primary School has shown evidence that:
Our school is explicitly embedding the UN Convention on the Rights of the Child in our policy, practice and culture
Our school is promoting knowledge and understanding of the Convention throughout your school community
Our school is putting into action and developing the plans outlined on our Action Plan for Silver, which was submitted to achieve our Bronze: Rights Committed Award
Our school is beginning to see the positive impact of these actions our children, staff, and on our school's ethos, practice and environment
Our pupils are beginning to see themselves as rights respecting global citizens and advocates for fairness and children's rights, both locally and globally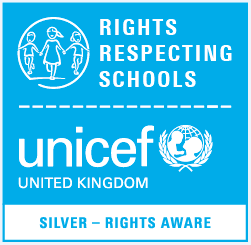 UNICEF - How We Protect Children's Rights